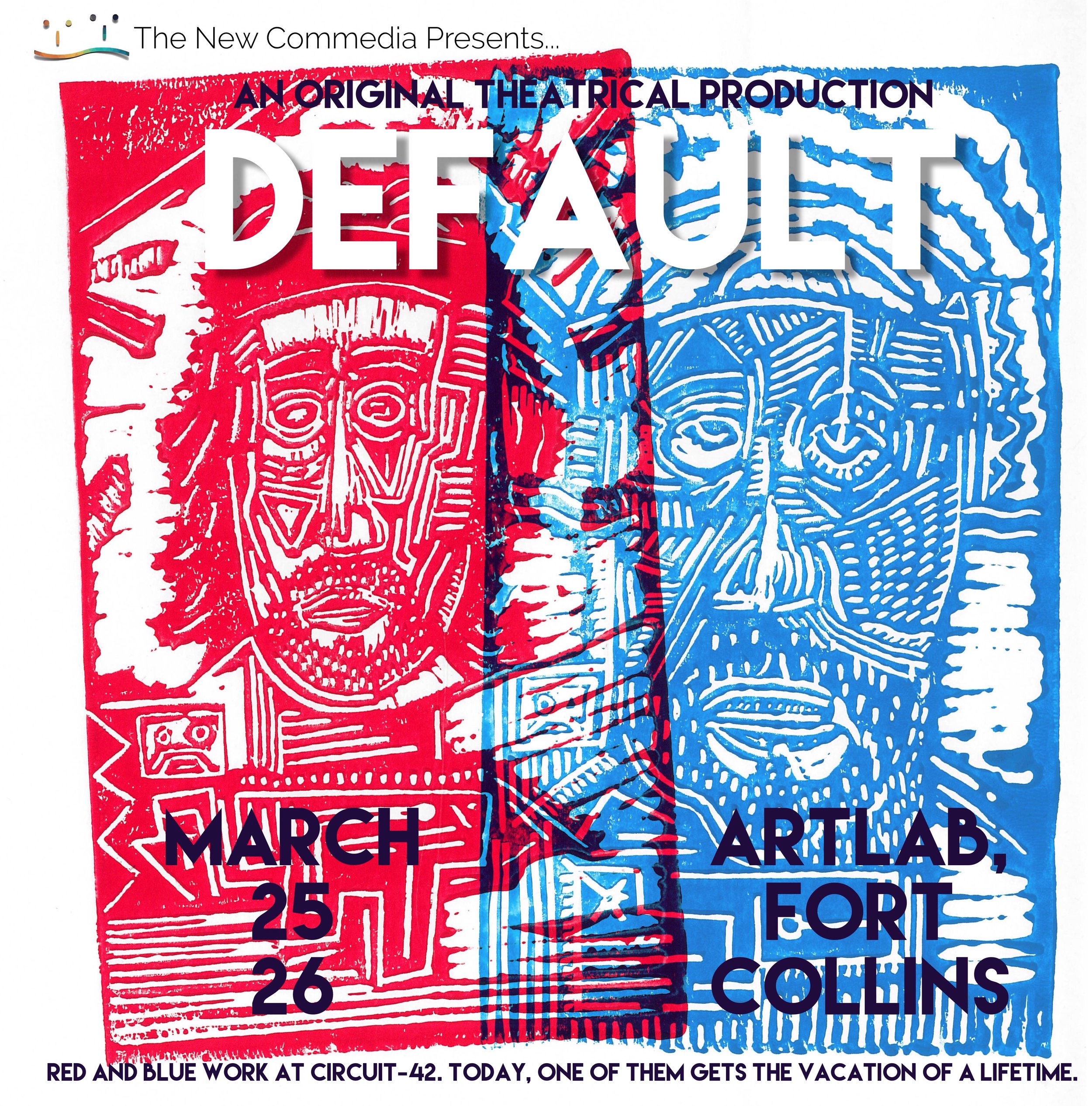 Red and Blue work at Circuit-42.
Today, one of them gets the vacation of a lifetime.

A original, devised two-man show.
Featuring Nick Holland and Judd Farner.

Premiering an original cartoon, "Zoe," by Wednesday Christian.
------------------------
Friday, March 25th, 8pm
Saturday, March 26th, 8pm
Give Us Your Two Cents
FEATURING AN EXPERIMENTAL TICKETING PROCESS
"Give Us Your Two Cents"
In an attempt to remove the financial risk of seeing and attending original performances, The New Commedia is implementing the "Give Us Your Two Cents" program.

Instead of committing to purchasing a ticket before you see the show, we are offering audiences the opportunity to see the performance first and then purchase your ticket at a price you name
OR
If you don't enjoy the performance, all we ask is that you fill out our feedback card with your thoughts at NO CHARGE.